Angelina Jolie and David Oyelowo will star as the adults in this unconventional tale.
In the aftermath of Solo's underwhelming outings at box offices everywhere, it's probably pertinent to once again ask the question of the general validity of prequels. There can be something wonderful and rewarding about delving into the backstories of beloved characters. Seeing even fictional heroes live beyond an initial 120-minute on screen allotment or extend beyond a final page can very comforting and nostalgic. But do these stories actually bring something new to the table?
Many have used the term "unnecessary" as a particular qualifier when assessing Solo, even after enjoying it overall. Such a critique has befallen prequels of other franchises as well — The Hobbit, anyone? — and understandably so, because certain stories do appear finite on paper. In the wake of this conundrum of franchisement that begets prequel-making, finding ways to re-envision established characters should perhaps be a more creatively stimulating process. Pluck these characters out of their comfort zones entirely and make something completely different.
Yet eventually, a film idea will push the envelope so far that you'll wonder just how any director could adequately bring it to life. Maybe that's when we ought to get excited. According to The Hollywood Reporter, Angelina Jolie and David Oyelowo will star in Come Away, an imagined prequel for both "Alice in Wonderland" and "Peter Pan."
The film (which has no ties to the Disney versions) will serve as the live-action directorial debut of Oscar-winning animation director Brenda Chapman, who is the expert helmer behind The Prince of Egypt and Disney-Pixar's Brave. Chapman has reportedly been developing Come Away since 2016.
The synopsis of Come Away is a bizarre one that doesn't sound particularly family friendly despite utilizing two well-known fairytales as a basis for its narrative. The film will focus on Alice and Peter as siblings before they go off on adventures in Wonderland and Neverland.
However, their origin stories are much less whimsical. Alice and Peter's parents, played by Jolie and Oyelowo, are struck by grief after a tragic accident takes the life of their eldest son. The incident leads Alice and Peter to attempt to "save" their mother and father from despair, although the children eventually have to choose between home and family, and their own imaginations.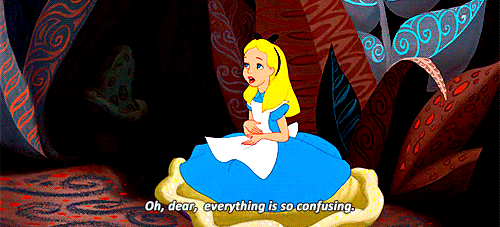 Given the wide variety of iterations of both "Alice in Wonderland" and "Peter Pan" — which first began with classic stories by Lewis Carroll and J. M. Barrie, respectively — a new version of both these properties was probably inevitable. I, for one, was never expecting a mashup, and the fact that Come Away almost feels a little shoehorned in forcing two origin stories into a single film could be a particular concern.
Both source texts do embody dark undertones beneath their adventurous facades. The nonsensical nature of "Alice" as well as the fantastical if insidious reality of a boy who never grows up in "Peter Pan" — thus embodying the selfishness of childhood — lend themselves to Come Away. But finding threads of commonality between "Alice" and "Peter Pan" could otherwise be tenuous when these stories feature completely different fictional worlds that don't even play by the same rules.
Still, what if the Wonderland and Neverland in Come Away just function coping mechanisms for two children fraught with grief of their own? That wouldn't be a prequel we're used to seeing, but it's at least a feasible way to seamlessly combine "Alice" and "Peter Pan" into one origin story.
Regardless, Come Away has some great names attached that could remedy any potential misgivings. Jolie has delved into dark reimaginings of fairytales in the past, breathing new life into the "Sleeping Beauty" tale with Maleficent and creating an unexpected cautionary tale that celebrates familial love.
Meanwhile, Oyelowo has mostly made a name for himself in grounded narratives for adults, and his most recent fantastical outing had him playing a small role as a disembodied evil entity known as the It in Ava DuVernay's empowering epic A Wrinkle in Time. Come Away would actually put his proven dramatic chops front and center in a similarly imaginative environment.
Brenda Chapman's directorial prowess is what really catches my eye, though. Of the films she has directed in the past, she is two for two. The Prince of Egypt is a dramatic epic that zooms in on family and belonging against a backdrop of literally Biblical proportions. There has always been something enticingly dark about Brave, too. In the spirit of Pixar films which typically boast mature narratives, Brave features the sobering coming-of-age of a spunky princess who learns to value family alongside her independence.
Overall, Chapman has managed to find a balance in her films to appeal to both adults and children. In its early stages, Come Away sounds like an unraveling of the themes that she has previously teased out in her animated features, and a great next step in her directorial journey.
The unpredictable nature of Come Away already makes it a prequel that we ought to look out for. The film's premise is so unique that it could very well crumble beneath itself, but with the combined efforts of Chapman, Jolie, and Oyelowo, there could be a story there worth telling.
Related Topics: Angelina Jolie, Brenda Chapman, David Oyelowo
Sheryl Oh often finds herself fascinated (and let's be real, a little obsessed) with actors and their onscreen accomplishments, developing Film School Rejects' Filmographies column as a passion project. She's not very good at Twitter but find her at
@sherhorowitz
anyway. (She/Her)